Pwani Entrepreneurs Networking Forum, Strathmore University, NIC Bank Are Calling For Business Minds In Mombasa Forum which will happen right in the midst of the coastal side of Kenya.
Robert Kibaara from NIC Bank, DR. David Wangombe of SMC are expected to be guest speakers
 Qualifications
The following are legible to attend the Forum
Entrepreneurs
Professionals
Cooperates
Free entry
Students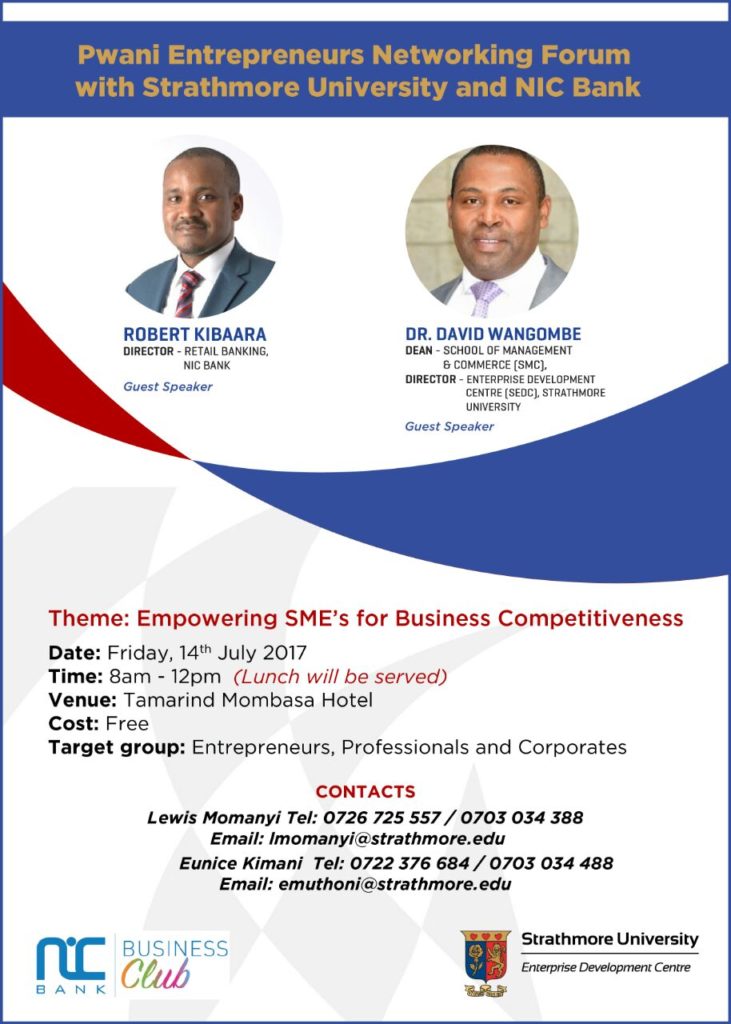 Importance
The forum seeks to empower Small Business Enterprises so that they can remain relevant in the world of high competitive business
Application
Book your space by dialing the numbers indicated on the flier above. You can opt to do emailing or direct phone call.
All the best