Standard Group are recruiting Motorbike riders on a large scale across the country. These positions are available to be filled immediately.
Qualifications
Minimum D+ KCSE
Able to take directions
Ability to work including odd hours
Well versed with Nairobi routes and its environs
Minimum 3 years experience in riding
Poses a valid riding license
Importance
Standard Group is a big employer that comes with a sense of pride and salary. You can be sure to increase the weight of your CV after all.
Application
Before application, go through the info-graphic below and find more information about the job description. Then click on the red link below it to apply for the job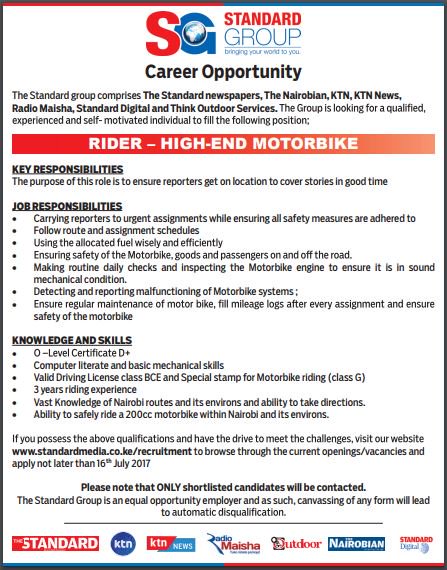 All the best in your applications , make sure to submit your best CV