Are you a good cook, barman, waiter, kitchen assistant, an accountant or an operations supervisor, Kitchen Restaurant are in need of your services.
Requirements
Good experience in hotel industry
Very well knowledge and skills needed in the relevant field
Able to work on odd hours
Should be dedicated and well behaved
Applications
Please send your CV to the below email address indicating the kind of the job that you are applying for.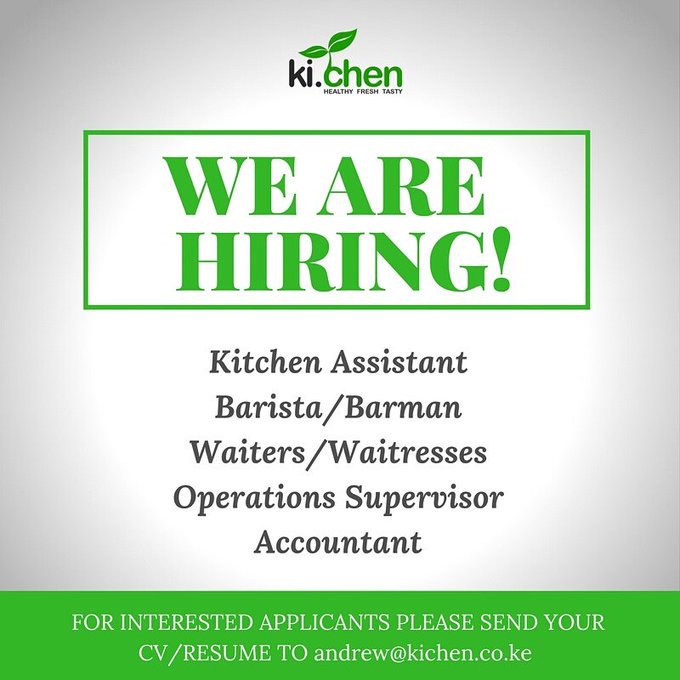 All the best!