Imagine being part of an innovative bank where you can enhance your expertise, develop your knowledge and take your career as far as you want? NIC Bank is an innovative bank that offers challenging yet rewarding career opportunities to anyone looking to start or grow their career in banking. Our workforce reflects a cultural diversity that gives us a broad spectrum of backgrounds and perspectives and we would like YOU to be part of our team.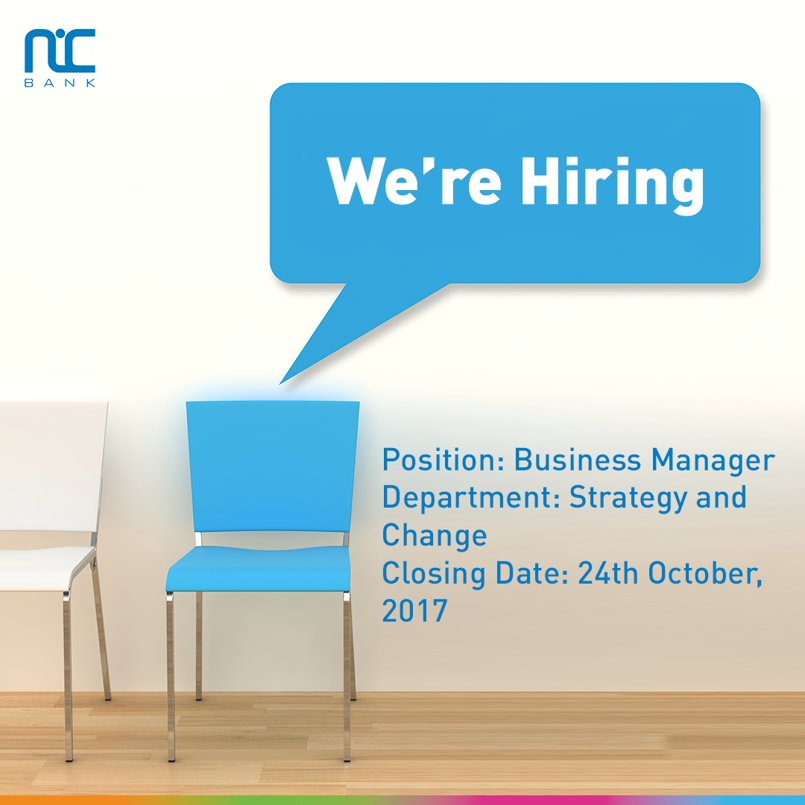 The following vacancy is available
Business Manager
We are looking for a dynamic personnel to support the Business Unit Director with Strategy development and implementation, business analysis and performance measurement as well as offer project management support to ensure effective and timely implementation of Business Units strategic projects. The incumbent will have a dual reporting line into both the Strategy and Change office and the relevant Business Unit Director.
Click here to view job and application details.
Application deadline is 24th October 2017.