A real estate firm is looking for well experienced customer service or receptionists persons to begin work as soon as January 2018.
Qualified persons are asked to send in their CVs before 12th December 2017.
Expected salary is Ksh.40,000.
More details below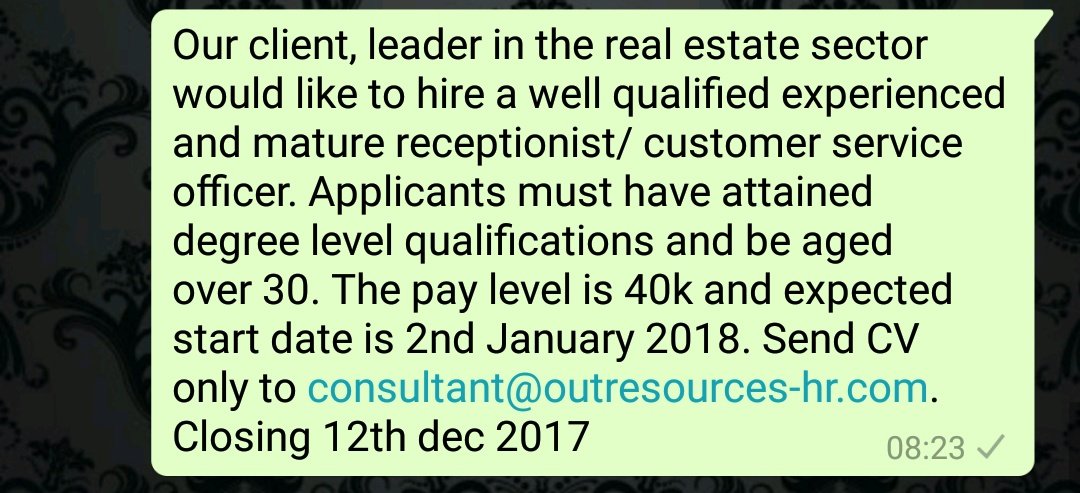 Caution
Avoid sending any kind of help such as money so that you can secure the job. Don't send any facilitation fee such as medical fee, training fee, registration fee, documents processing fee, commission fee or entrance fee. If they need your money, let them deduct from your first salary. Remember also not to hand in your valuables such as mobile phones, wallets, purse, personal bags etc. Keep them safe within yourself.
We shall not be liable to any loss you incur. Please keep in mind that conmen and conwomen work tirelessly day and night to come up with new tactics to steal from innocent job seekers